Welcome to Ravenroost Books, the place where uncommon, antiquarian, uniquely gift-able and collectible books come to roost. We specialize in scarce, out-of-print and hard to find books and ephemera in many disciplines, with emphasis on classic literature, vintage and decorated bindings, first editions, botany, specialty gardening, orchid culture and the sciences.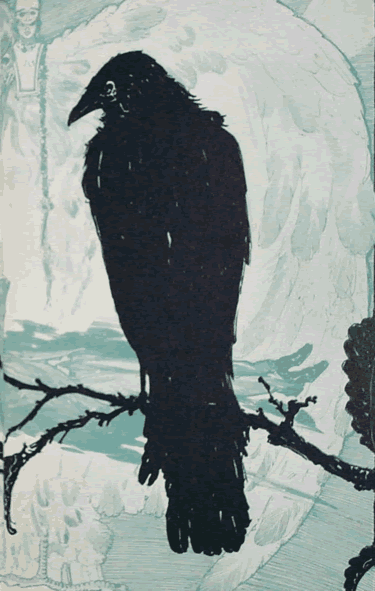 You will find personalized service and a diverse general stock, ranging from recently published books to older vintage rarities in literature, poetry, collectible quality first editions, science fiction, illustrated and scholarly works, physical and life sciences, history of science and medicine, alchemy, natural history, ethnobotany, gardening, horticulture, orchid culture and plant lore, hobbies & crafts, reference books, and those hard-to-find eclectic oddities. And yes, books by and about Edgar Allan Poe and his works. Ravenroost is a small independent internet shop shipping to customers worldwide since 1997. 
Visit us on facebook and twitter. Can't choose, can't find or need more assistance? Email Us . We are here to help connect real people with real books. 
For your reference and convenience, our Raven Picks & Links  page offers up-to-date links information and links to resources relating to books, book collecting, book care and preservation, specialty gardening, online communities to join and sites to visit for further research. 
 ***An important note on our books and book images: Our books are available as single copies on a first come, first serve basis. Removable, clear archival quality jacket protectors are provided on all books which have dust jackets. Please note that the images we provide for you are photos or scans of the actual book in our inventory and are not stock mass market photos.  The images, book descriptions and content on this site are to be considered the property of Ravenroost Books. All rights reserved.